Expos – Enhance your stand with LCD screen hire
19 October, 2016 By Admin
Expos – Enhance your stand with LCD screen hire
The Expo industry is a competitive and cutthroat business that requires you to be on top of your game in order to stand out from the crowd. When you're competing for the attention of the audience, it's important to ensure your stand has the best chance of conveying its message and this will require the correct audio visual setup for your situation. InHouse Audio Visual understands what constitutes a great presentation or exhibition and we offer a range of industry-standard equipment to perfectly suit the needs of our clients.
When it comes to expos and exhibitions, the value of quality screens cannot be overstated, as they are one of the best ways to visually engage any passersby. We offer an extensive range of LCD and LED screens in different sizes, which can be placed on a stand to capture the attention of the roaming audiences generally found at expos and exhibitions.
Regardless of your setup or the size of the venue, our TV hire options are an effective visual tool for our clients and can be combined with a number of our other services and products to best showcase your next expo, conference or exhibition. InHouse Audio Visual offer a range of furniture and equipment hire, including folding chairs, shelves and plinths to give your presentation a professional edge. When combined with our big screen hire and audio visual hire options, we can help simplify the process and let you concentrate on delivering a quality event or exhibition.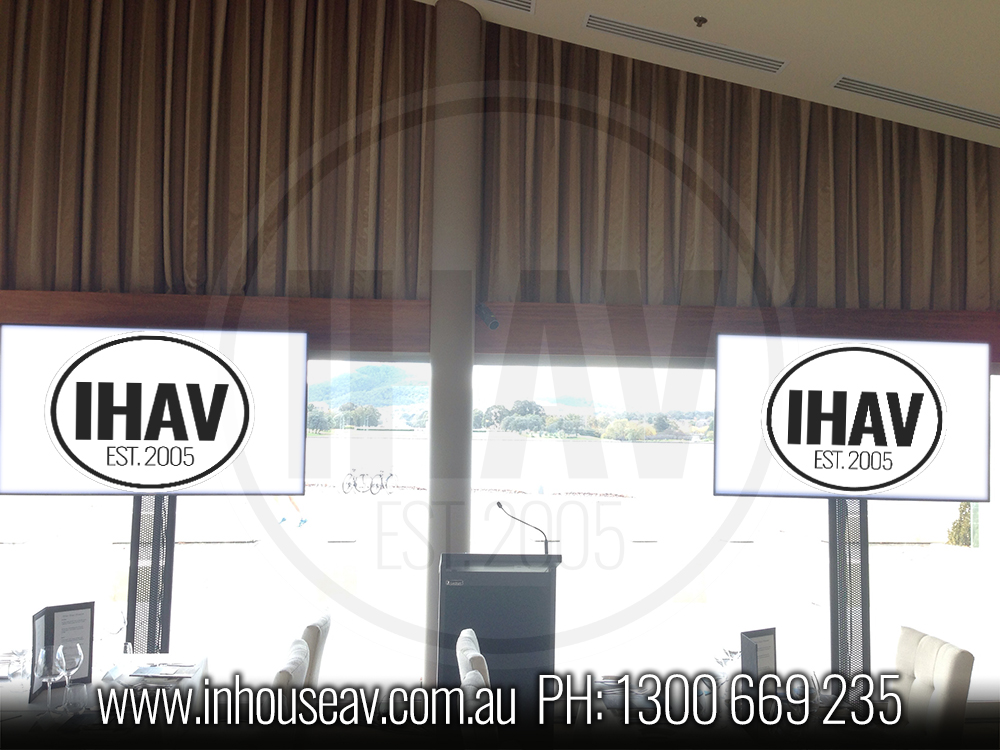 Our LCD screens can also be combined with our PA packages to expand your audio visual options and allow you to incorporate powerpoint or multimedia presentations into your exhibition and draw the attention of the crowd. Furthermore, we also offer dual screen packages, which can be used to coordinate and unify your presentation with crystal-clear clarity.
We understand how important it is to convey your message and the competitive nature of expos and exhibitions. So whether it's LED screen hire in Sydney or TV hire in Brisbane, IHAV are guaranteed to deliver professional audio visual solutions for your event or presentation and make sure you reach your audience.